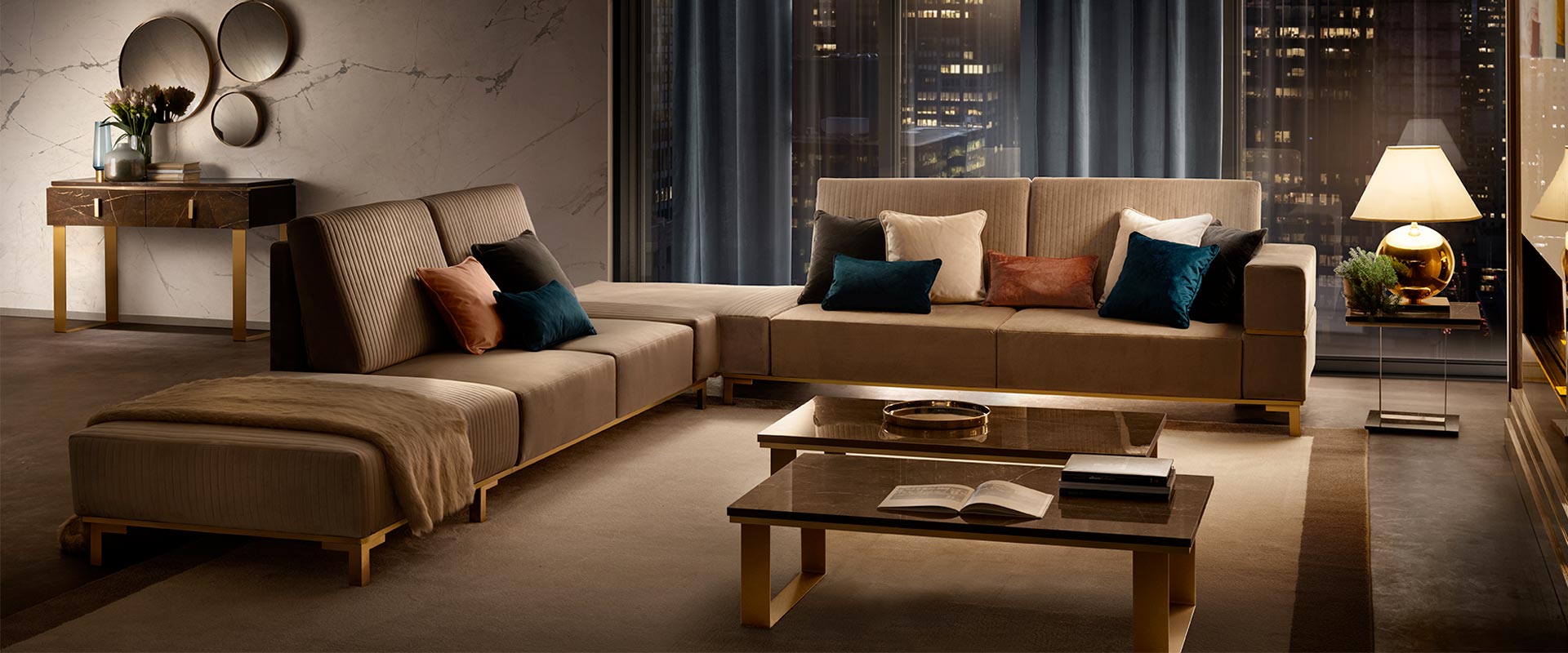 ESSENZA LIVING ROOM
Stylish Welcome
An Essenza living room is all about quality and comfort that you can find in every corner. The furnishing, designed specifically to bestow great character to the room, meet both requirements of style and functionality needed in every living room. Seats and furniture with a minimalist and elegant appearance, showing a delicate balance between aesthetics and comfort, thus guaranteeing ergonomics and charming compositions to enjoy at its best this room dedicated to relaxation and welcome.

Essenza Collection
Each complement was designed to create luxury atmospheres in each environment and to provide sophisticated character without sacrificing comfort.
For more specific questions contact us via this link, we will be happy to get back to you.